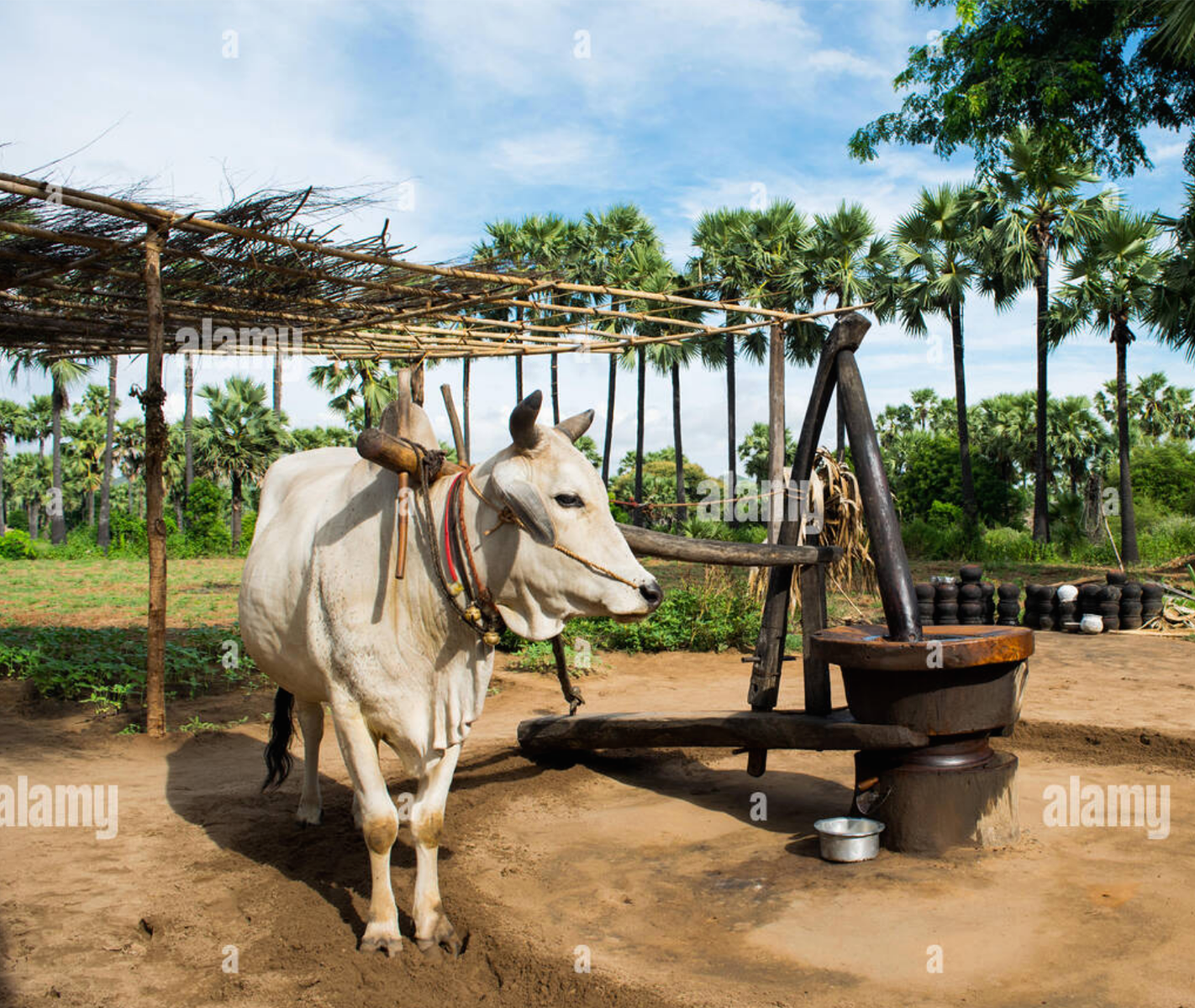 WOOD PRESSED - A BETTER CHOICE
Committed to plant the thought in every mind: "SAY YES TO THE RIGHT OIL"
Our tradition believes in Nature. Our ancestors valued the benefits of the organic world. With time, it has become clear that the Indian food is a blend of various different ingredients. And the foundation of our dishes is the oil we cook in. In ancient times, oils from vegetables, nuts or seeds were extracted using a mortar and a pestle. Animals were made to circumambulate and run the pestle and mortar arrangement. This process was called "Kachi Ghani". This concept has been our anchor and guiding principle throughout the journey. We use a steel mortar and a wood pestle to press and collect the oils. Seeds are crushed at the lowest temperature with no external heat. The wood pestle absorbs any rise in the temperature and does not allow the heat to get generated through friction. Since this gives you oils in their purest form, carrying the best nutrients, that makes them the healthiest variant of oils available.
WHY COLD / WOOD PRESSED OILS?
WOOD PRESSED OIL
Pressed in wooden Kolhu.Chekku
The amount of oil produced is less than 40%
There is a minimal rise in the temperature while producing oil ensuring nutrient preservation.
The good properties of wood are transferred to the oil.
COLD PRESSED OIL
Any oil which is not refined is termed as cold pressed. It can be pressed in metallic expellers or kolhu.
The amount of oil produced is 10% higher than wood-pressing method.
Due to the presence of metal, the temperature rises more.
The metal molecules are transferred to the oil due to rise of temperature.